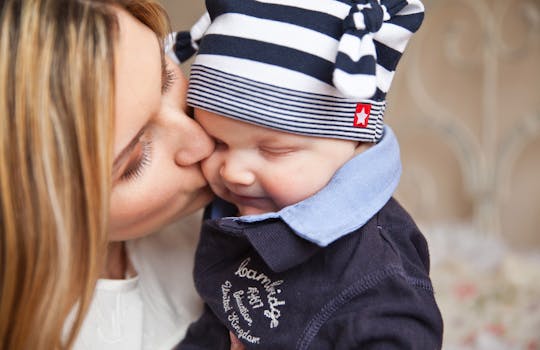 Not all mothers who have a cesarean section or a traumatic birth experience will have problems breastfeeding. And not all mothers who have an ideal birth experience will avoid all breastfeeding difficulties. But there is no doubt that the experiences surrounding labor and delivery can impact your early breastfeeding experience.
Having a c-section in particular can affect your early breastfeeding experiences due to physical factors such as pre-and post-operative medications, anemia, and incision pain; emotional factors such as stress, fatigue and shock; and environmental factors such as hospital policies and procedures that do not facilitate immediate and unrestricted breastfeeding.
However, in the same way that education and preparation can help you have an empowered birth experience, you can also prepare yourself for empowered breastfeeding. When something happens that is out of your control, such as an unexpected c-section or other unplanned birth interventions, the best way to minimize the impact is to have a plan. You may not be able to change the circumstances that placed an additional hurdle in your way, but you can control the way that you respond to the challenge. It's all about giving yourself and your baby the best odds of success.
1. Avoid narcotics. As much as possible, avoid narcotic medication before and after the surgery. Obviously you may not have a choice in certain situations, but if you can minimize the use of medications that might make you and the baby drowsy, you will both benefit from the alertness.
2. Place the baby on your bare chest right after birth. Let the staff and your partner know to place the baby on your chest as soon as possible after birth. You will likely be supine, and your arms may be strapped down, so you will need the help and cooperation of those around you to make sure that this can happen.
3. Have your baby brought to the recovery room. If this is impossible, ask to be brought to your regular room as soon as possible. Again you may need help from a willing partner or nurse, but put your baby to the breast as soon as you can, even if that means someone else has to arrange pillows and/or hold him there for you.
4. Room in with your baby. Be persistent, even if the rule is that you can't room in after surgery. It's best to have your partner rooming in as well. Do not be shy about calling the nurses to hand your baby to you if your partner cannot be with you. Sometimes you have to be the squeaky wheel.
5. Get help. Request that a lactation consultant or a LLL Leader show you some alternative nursing positions if you are uncomfortable with holding the baby near your incision site. The football hold or side lying positions are good for this. Use lots of pillows (ask for more or bring some from home) to support the baby in whatever position you find comfortable so that your fatigue and discomfort don't result in limiting the baby's time on the breast.
6. Leave the formula. Beware of free and readily available supplements. When you are tired and sore from surgery, it is even more tempting to reach for a bottle of formula. C-sections are associated with increased supplementation and artificial nipple use, and this can alter the early breastfeeding relationship.
Yes, having a c-section can impact your early breastfeeding experiences. But you do not have to let this DEFINE your breastfeeding relationship. You can minimize the effects by following the advice above and getting support later if circumstances are less than ideal. Your support network (other moms, La Leche League leaders, lactation consultants) can help you overcome most, if not all, rocky starts. No matter what your birth experience, you can still have an empowered breastfeeding experience. Visit wayback web machine.